Description: A well traveled looking man with well worn boots approaches you and starts to tell you stories of his journey. He tells stories of climbing the mountain in Bluevale and fighting nasty bandits, moving north towards Winterfront and scouting out bandit camps, preparing an attack from above on another bandit camp and finally rescuing a damsel in distress and returning her to a castle. He proceeds to challenge you to follow in his footsteps and to set up your flag so that all who pass through that area know of your deeds. ____________________________________________________________________________________________________________________________________________________________________________________________________
Objectives: Unravel your flag (4)
Rewards: 300 Experience & 1100 Copper. ____________________________________________________________________________________________________________________________________________________________________________________________________
Start Point: Inside of the Bar
To Start: Talk to Argomer
Instructions:
1. Talk to Argomer He proceeds to challenge you to follow in his footsteps and to set up your flag so that all who pass through that area know of your deeds.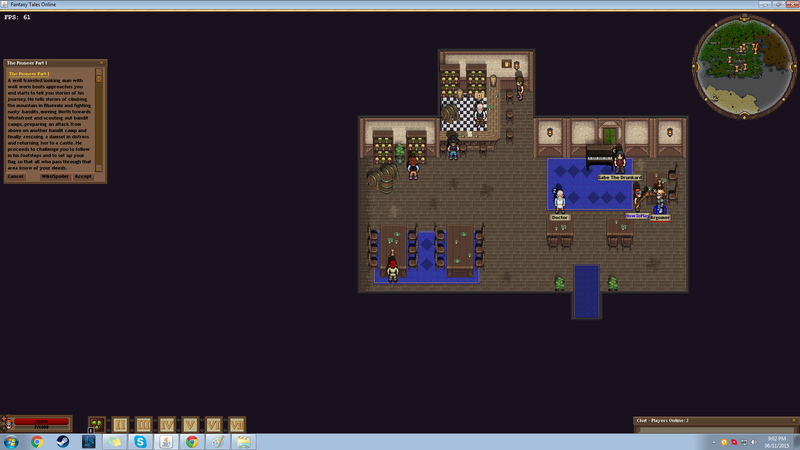 2. One of the flags can be found on the mountains to the east, to get there you must go through Bluevale Cave enter the second room of the caves and take the south path. Then take this cave entrance here. Once on top of the mountains unravel the flag.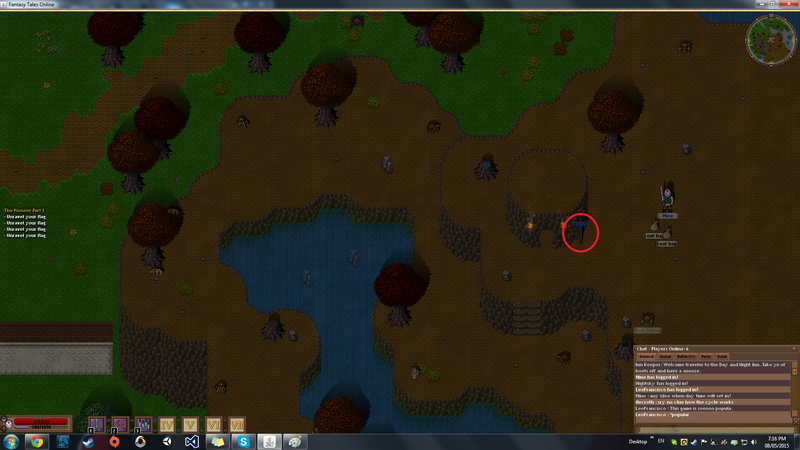 3. To find this flag it may be easier to start at Winterfront inn and head west from there until you come across these stairs head up the stairs then go east until you find the flag.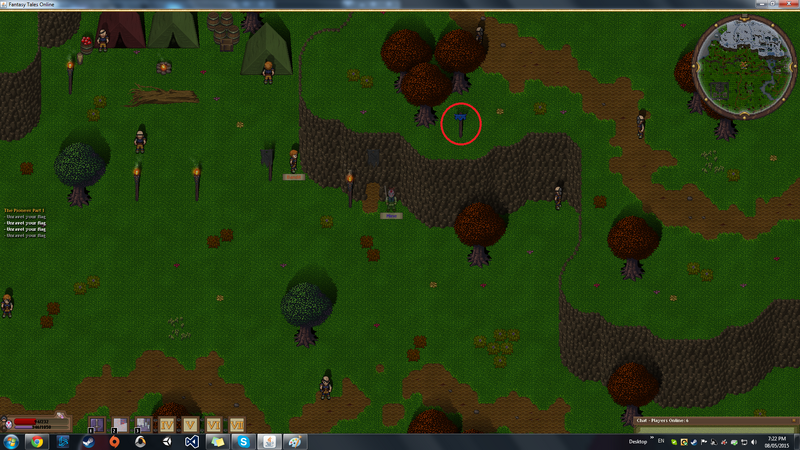 4. This next flag can be found at the bandit camp which resides just south of Winterfront Village.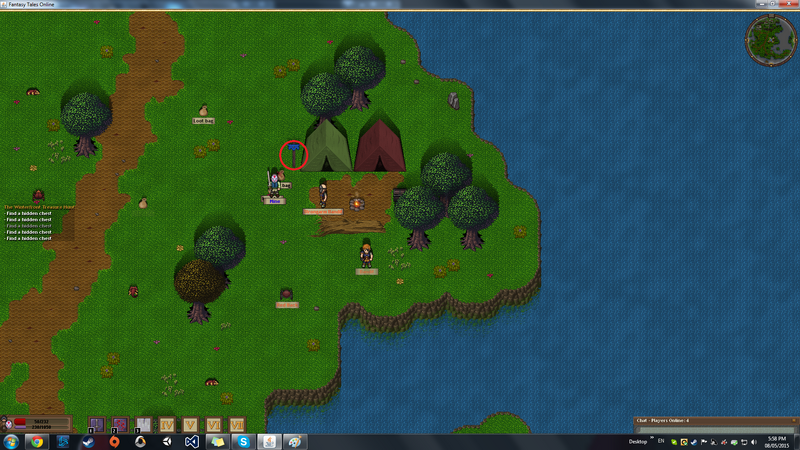 5. Another flag can be found at the entrance of this huge castle, which is located just north-west of the town of Bluevale.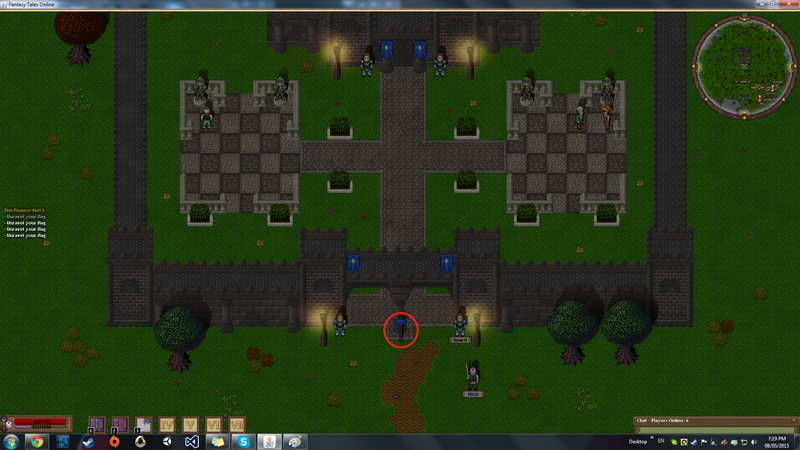 6. Once you have unravel all 4 flags return to Argomer to complete the quest.