Description: There is a troll hidden away in a deep, dark and moldy mine-shaft within the cave. She is believe to be the cause of the aggression from the critters within the cave and also the near collapse of the cave entrance. The miners have asked you to venture into the abandoned mine-shaft and take care of the Troll. _____________________________________________________________________________________________________________________________________________________________________________________________________
Objectives: Enter the bluevale mine-shaft, Kill the troll
Rewards: 500 Experience, 1500 Copper & 2 quest orbs. _____________________________________________________________________________________________________________________________________________________________________________________________________
Start Point: Inside of Bluevale Cave
To Start: Talk to the Foreman
Instructions:
1. Talk to the Foreman you will be asked to venture into the abandoned mine-shaft and take care of the Troll.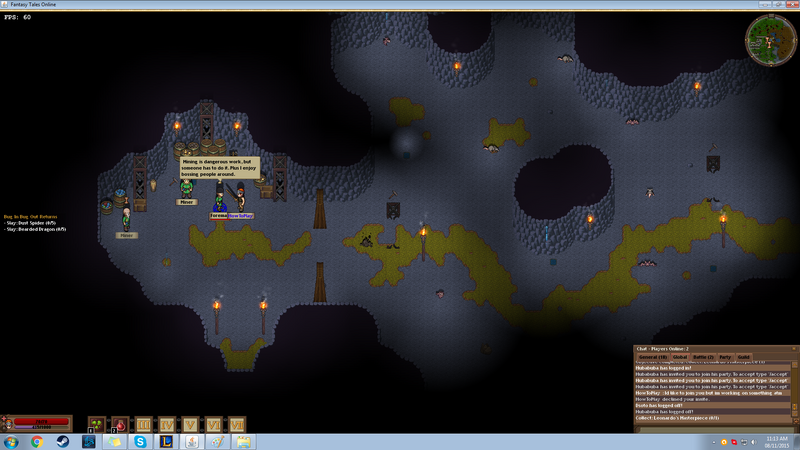 2. Head east and enter the second room of the caves, from there take the east path after that head north until you see the mine-shaft.
3. Clear the dungeon of all monsters "or just run by them" until you reach the boss fight entrance room.

4. The troll has armor making it near impossible to damage him, to remove his armor you must destroy the 4 support beams marked in the picture. Each beam must be hit 5 times (this mean fill the blue bar 5 times.)
Note: Each time you break a support beam it will grab the troll and nearby bats attention, it may also spawn additional bats.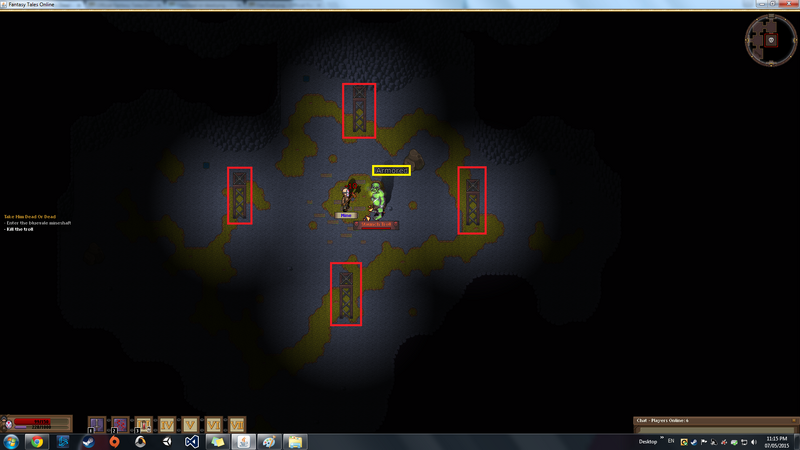 5. Once you have slain the troll return to the Foreman to complete the quest.