Description: Elias waves you over for a word and mentions that a banker by the name of Morgan is meant to arrive in Bluevale shortly and he was wondering if you would be willing to head down there and escort him back to the inn. This is a big step for the village as they have always had to travel down south to Bluevale or east to Cauldron City to do their banking, but having a banker living locally will help them prosper. Provided the town doesn't get overrun by trolls. You will find Morgan at the bank in Bluevale. ____________________________________________________________________________________________________________________________________________________________________________________________________________
Objectives: Escort Morgan to Winterfront inn
Rewards: 800 Copper & 100 Experience ____________________________________________________________________________________________________________________________________________________________________________________________________________
Start Point: Winterfront Inn
To Start: Talk to Elias
Instructions:
1. Talk to Elias he mentions that a banker by the name of Morgan is meant to arrive in Bluevale shortly and he was wondering if you would be willing to head down there and escort him back to the inn.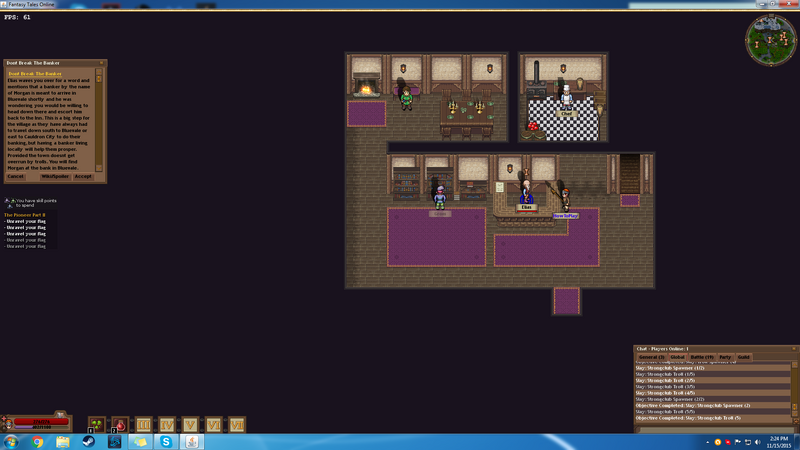 2. Head back to the town of Bluevale Morgan can be found inside of the Bank.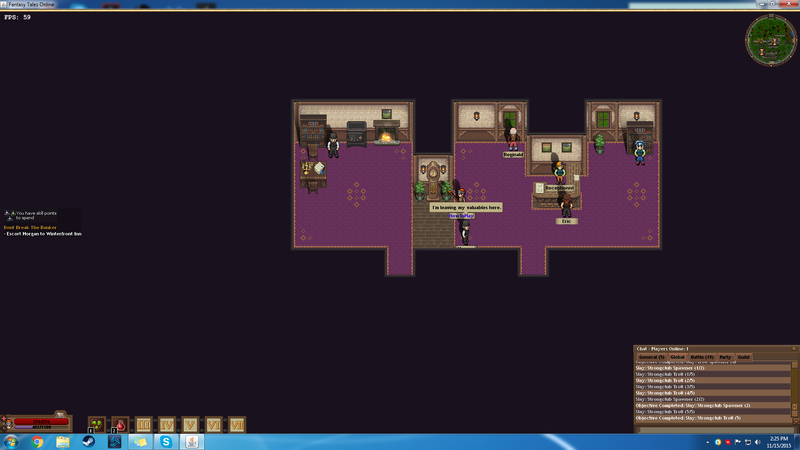 3. Proceed to escort Morgan back to Winterfront Inn.
Notes: It would be best to run past all the monsters, also you must take the bridge in the picture below.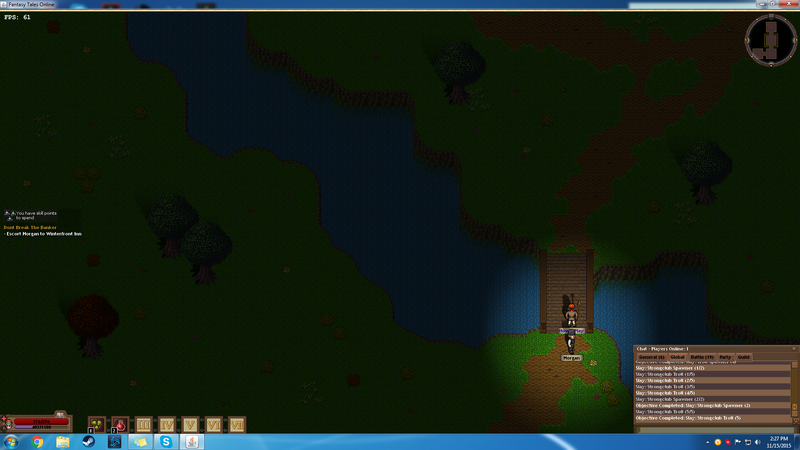 4. Once you have brought Morgan to the Inn talk to Elias who is waiting for you outside to complete the quest.