Description:I know that you already went through and eradicated the bugs that are near the town, but they seem to be coming back endlessly. Can you help us out once again and eradicate them please? ______________________________________________________________________________________________________________________________________________________________________________________________________
Objectives: Slay: Beetle (10), Spider (10)
Rewards: 200 Experience _____________________________________________________________________________________________________________________________________________________________________________________________________
Start Point: Inside of the Bar.
To Start: Talk to Jothy.
Instructions:
1. Talk to Jothy inside of the Bar she will explain that there are more bugs to be squashed.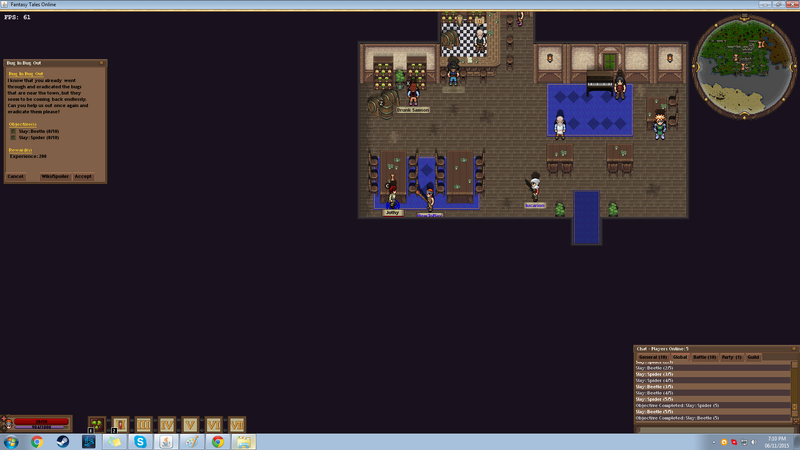 2. Exit the Bar and head west, back to Bluevale Park. Once there slay the required number of Beetles and Spiders.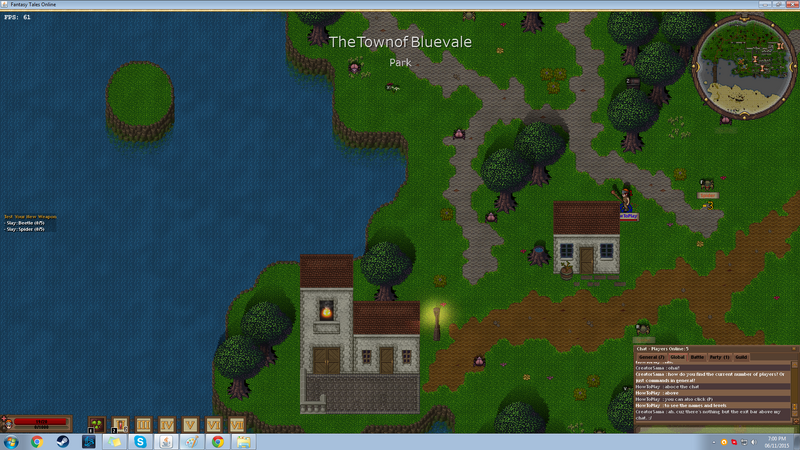 3. Once you have killed 10 of each Beetles and Spiders. Head east back towards the Bar and talk to Jothy to complete the quest.